How CUC seniors graduated virtually in 2021
Concordia University Chicago's graduation ceremony will be held virtually for the third consecutive semester this spring for undergraduate, graduate, and doctoral students. The doctoral hooding ceremony will be held May 7 at 6 p.m., undergraduate graduation will be held May 8 at 2 p.m., and the post-graduate degree ceremony will be held May 8 at 4 p.m. There will also be a service of praise and consecration for the church work students on May 7 at 5 p.m. The service will be held in-person but live-streamed on CUC's Vimeo page.  For more details on how to watch commencement, visit the CUC website.
While seniors are disappointed that they are unable to walk across the stage in-person, this won't prevent them from participating in festivities afterward. Various seniors will be hosting watch parties with their families and close friends, but not all will be watching the virtual ceremony.
Michael Preston, BS, computer science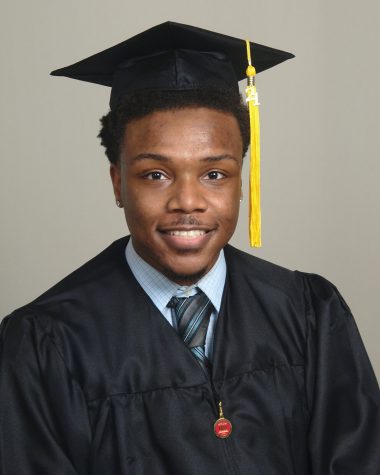 "I'm not going to attend virtually, but I'm still going to celebrate with my family."
Madelyn Shoemaker, BA, English and Sociology, Summa Cum Laude.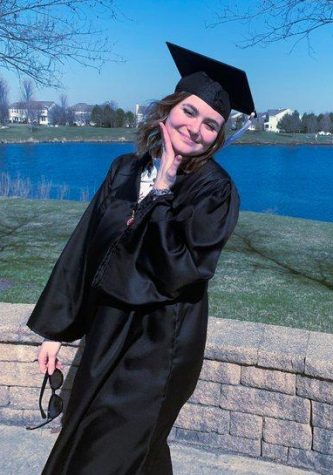 "I'm super bummed that we don't get an actual ceremony, so I'm gonna take what I can get." Shoemaker will be watching the ceremony with her friends then later going out to eat with her parents.
Aletheia Grossman, BA, Theatre, Summa Cum Laude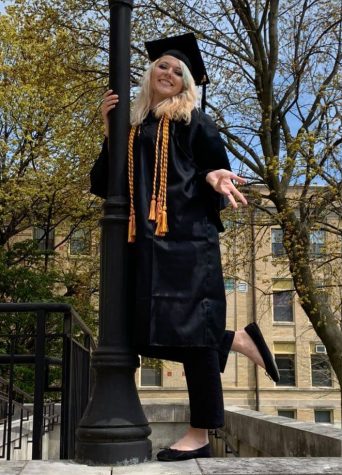 "I will be attending virtual graduation and going out to eat with my friends and family after."
Jess Smith, BA, Theatre, Summa Cum Laude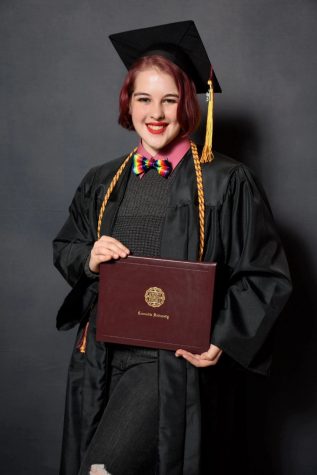 "I'm attending and dressing nice and everything. I'm gonna stream it on my computer with my family."
Sydney Plopper, BS, Education, Magna Cum Laude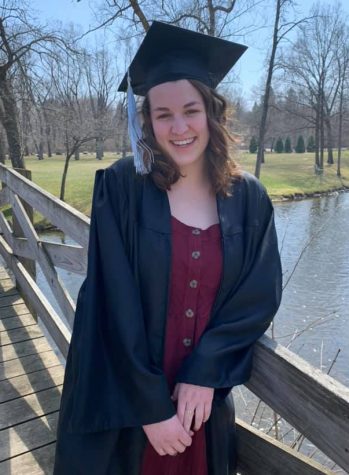 "You bet I will be watching online. Although, I really wish the ceremony was in-person." 
Kayla McCloud, BA, Media Communication, Cum Laude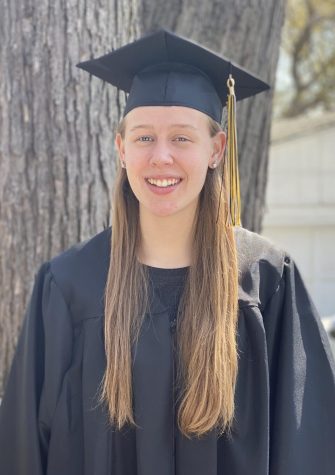 "I am planning on attending virtual graduation. I'm having a watch party with my family and close friends at my house."
Gillian Norris, BA, Art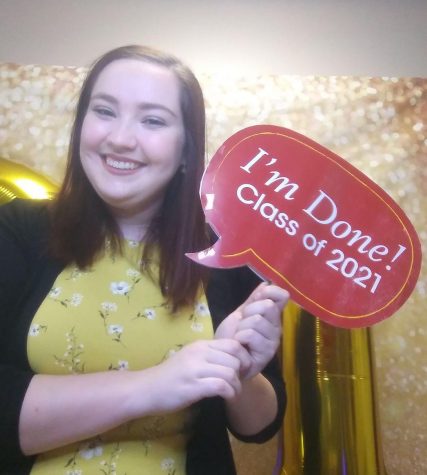 "I will be attending from my living room in Fort Wayne, Indiana. I plan on just having a low-key celebration with my family and some cake."