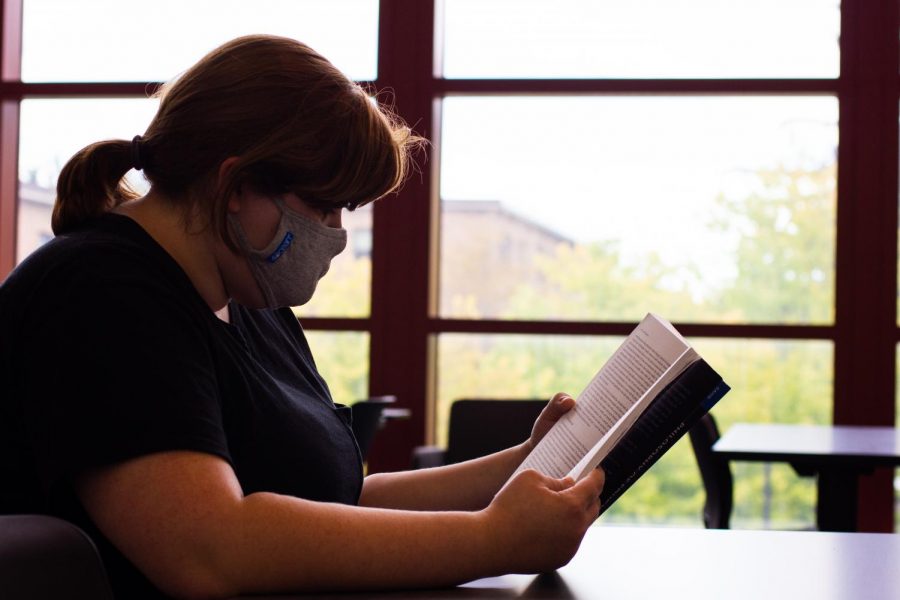 Jeremy Lozada
For the return of face-to-face learning, CUC has brought a new look to how the university offers accessibility and care to the student body.
The new CULearn Teaching and Learning Commons in the resource center of the Christopher Center building carries over from the familiar Academic Center for Excellence (ACE), providing greater space for students to take advantage of the setting. The new space includes several roundtables with arranged seating, closed door conference rooms with white boards and view screens, a proctored test room, and a computer lab with 28 Dell computers.
At the same time, CULearn restructures the way CUC supports for students' academic needs while offering a physical place where all students can feel comfortable studying.
"We wanted to find a space where a student wants to be," said Michael Bulfin, Associate Dean of Students. After a year and a half of mostly virtual learning, Bulfin is excited to see how the new CULearn will continue to expand to serve CUC students.
The concept behind the Teaching and Learning Commons is to create a shared space that is inviting to faculty and students alike. The new center includes a separate room that faculty can use for both student meetings and lesson planning. Bulfin said that the Commons allows "a bridge between faculty and those of us on the academic success side, and how can we adjust our support to faculty expectations."
Bulfin also shared how ACE will provide additional professional development workshops for faculty. The program will provide professors with new methods they can apply to their classroom instruction, along with resources for their research outside of the classroom. "The idea is a place for both faculty and students can come together and collaborate on all things academic," said Bulfin.
While being primarily used for student and faculty interaction, Bulfin also sees a potential for events he calls "the intellectual enrichment series." Debates, film viewings, guest lectures, or open conversation topics could bring students together in CULearn beyond simply studying.
The new setting supports a larger amount of comfortable space than the previous location in the Klinck Library was able to provide. Students now have access to private tutoring rooms, a new computer lab, and a proctored testing room that are all accessible without requiring tutoring or faculty support.
The CULearn renovation primarily took place before students returned to campus following several semesters of virtual learning under COVID-19. But planning was already underway before the pandemic to bring ACE and the writing center out from the lower level of the Klinck Library to a better location.
The plan was accelerated so CULearn would be ready for the return of all students this fall semester.
"It's Concordia showing its commitment to its students' academic success, especially after everything that has happened in the last year," said Bulfin.