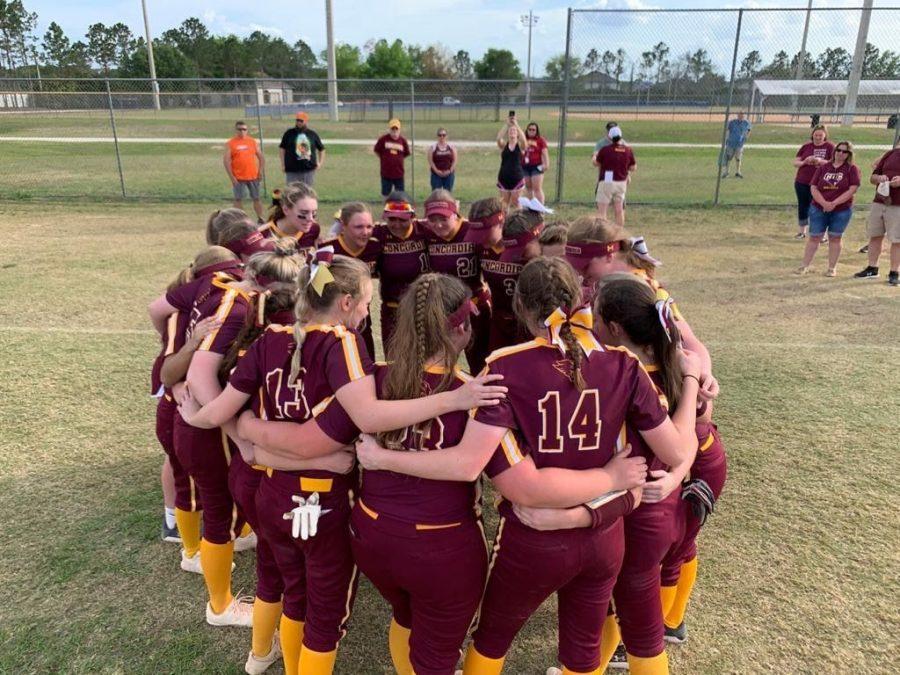 Written by Claire Urchell
Photo Credit to CUC Athletics
After the final game of the season, the Lady (Concordia University Chicago) Cougars found out their season had been canceled. There was not a dry eye in sight as the girls circle together for one last pep talk of the season.
After a walk off home run to win the final game of the season, the Lady Cougars had to pack their bags as they had to head home to Chicago. There wasn't a dry eye in sight while packing up the vans to leave the resort because the team knew that because of the COVID-19 pandemic, their season was just taken from them and there was a possibility of the rest of the semester being online.
After arriving back on campus, the team turned in their uniforms, gathered their gear, and quickly realized their nightmare was turning into reality. While walking back to the dorms, the girls said goodbye to each other with the hopes that they would be back to school in a month. After six weeks of multiple practices a day and working hard on the field and in the weight room, every girl on the team was devastated because what they worked so hard for was taken away from them.
Even though the team is no longer on campus together, they are still keeping in contact with each other through group FaceTime, Snapchats, and TikTok. This team was very close knit, so keeping in touch with each other is helping a lot of the girls get through this tough time. W
hen it comes to what the team is up to now, they are self-isolating and enjoying spending this extra time with family and focusing on doing well on their academics. With all the extra free time the team has some have taken up some hobbies that include painting, making TikToks or even just catching up on their favorite Netflix show, while others cannot stay away from softball very long and are hitting in their garage or getting repetitions in at a field near their home. No matter what the Lady Cougars are up to during self-isolation, they are all already looking forward to getting back on the field in the next fall!